Counting is going on for two seats of Bihar assembly, Kusheshwarsthan and Tarapur by-elections. The main contest in both the seats is between RJD and JDU. Meanwhile, Tejashwi Yadav has alleged rigging in the counting of votes.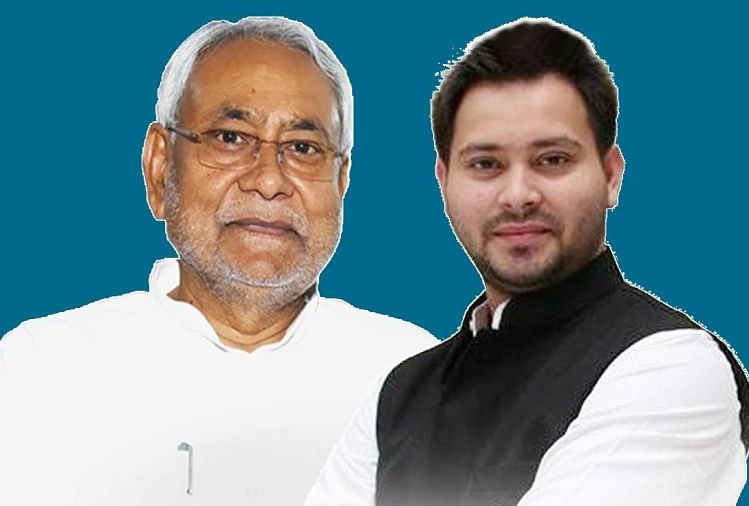 The counting of votes for the by-elections held in two seats of Bihar Assembly, Kusheshwarsthan and Tarapur, is going on from 8 am. Tight security arrangements have been made for the counting of votes. JDU has registered victory in Kusheshwarsthan. In Kusheshwarsthan seat, JDU's Aman Bhushan Hazari defeated RJD candidate Ganesh Bharti by a margin of about 12,698 votes. At the same time, in Tarapur, NDA candidate Arun Kumar Sah is leading by about 1500 votes. The initial trends in both the seats were very fluctuating and this has increased the agitation of all the parties including JDU, RJD, BJP, Congress. Let us inform that there was a direct contest between the candidates of JDU and RJD in Kusheshwarsthan in Darbhanga district and Tarapur in Munger.
Tej Pratap held him responsible for the defeat
Lalu's elder son and former state health minister Tej Pratap Yadav blamed Jagda Nand Singh (Bihar RJD chief), Sunil Singh and Sanjay Yadav for the defeat. Tej Pratap said that they are ruining the party. They want us (Tej Pratap and Tejashwi) to fight. I request him to leave the party.
RJD alleges rigging
Meanwhile, the main opposition Rashtriya Janata Dal has alleged rigging. RJD leader Tejashwi Yadav has deployed his big leaders during the counting of votes. RJD leader Tejashwi Yadav himself is leading the front in Darbhanga. Talking to news agency ANI, Tejashwi Yadav said that RJD candidates are winning both the assembly seats with a good margin. Although efforts are being made by the administration and some people to spoil the atmosphere, but the situation will not be allowed to change. Entire RJD team is present outside the counting centers.
Counting of votes continues in both the seats of Bihar Assembly, see updates here
In the latest trends, RJD candidate from Tarapur is ahead by 1500 votes
– Brilliant victory of JDU in Kusheshwarsthan
JD(U) candidate leads in Kusheshwarsthan seat
RJD candidate leading from Kusheshwarsthan
NDA has an edge in Tarapur
Tejashwi Yadav claimed victory in both the seats
– Alleged rigging during the counting of votes
Lalu Yadav claimed victory of RJD in both the seats
Lalu Yadav claimed victory of RJD party in both the seats. Lalu Yadav while talking to the media said that his party is winning both the seats. Lalu Yadav had held election meetings in Tarapur and Kusheshwarsthan.
In the by-election, Nitish Kumar has fielded JDU leader from Tarapur and Rajiv Kumar Singh from Kushwaha caste. At the same time, Arun Sao, who comes from the Vaish caste, has been fielded. However, both have equal points. Congress has fielded Rajesh Mishra and LJP (Ram Vilas) has fielded Chandan Kumar.
The NDA has given ticket to Aman Bhushan, son of late leader and former MLA Shashibhushan Hazari, from Kusheshwarsthan. Here RJD has nominated Ganesh Bharti, who comes from Musahar caste. Congress has fielded Athirek Kumar, while LJP (Ram Vilas) has fielded Anju Devi.